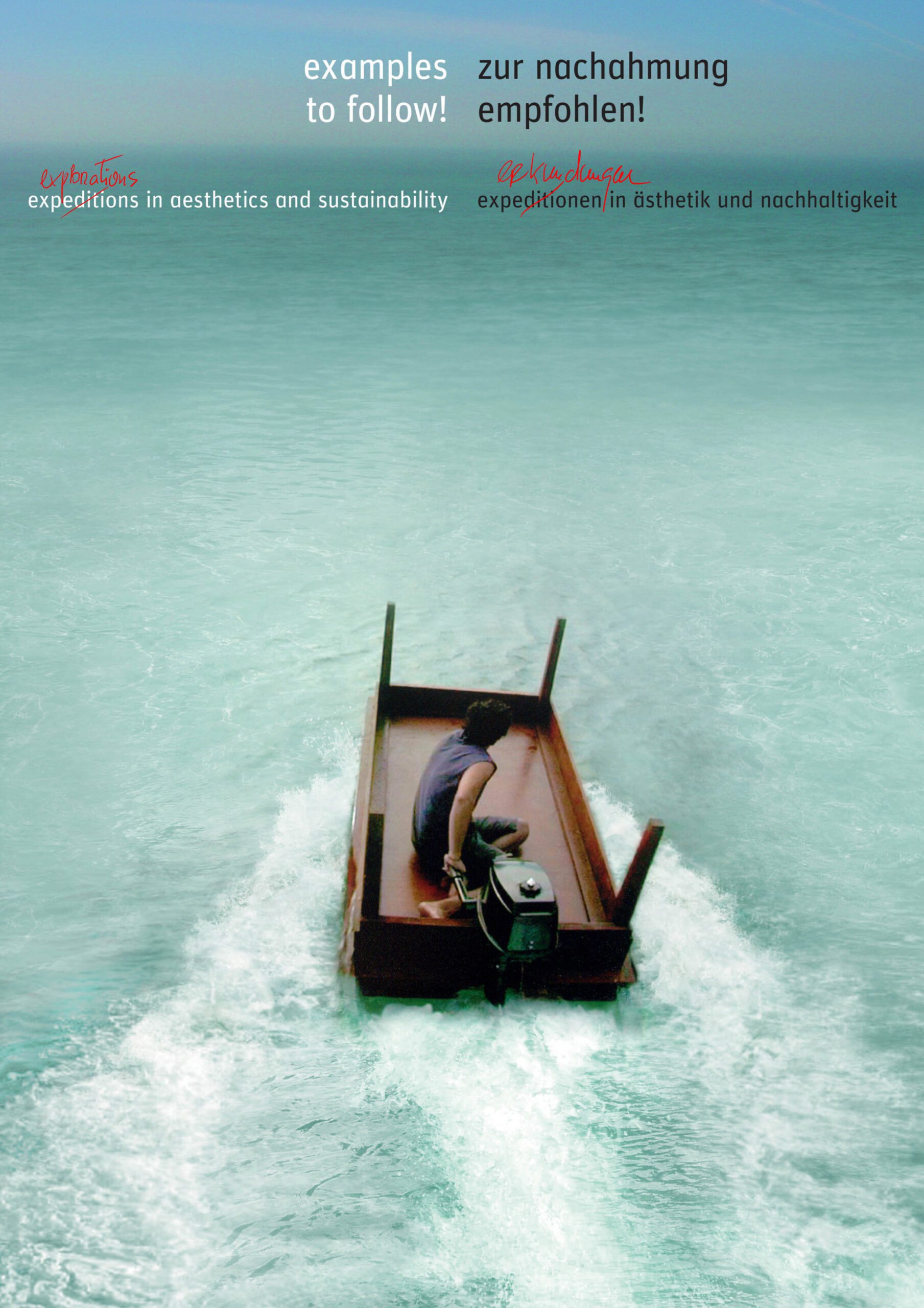 An example to follow! ETF!
expeditions¹

explorations in aesthetics and sustainability
Bringing the harvest back home
¹ The exhibition started in 2010 with the title EXAMPLES TO FOLLOW! expeditions in aesthetics and sustainability. Sensitized through the civil discourse on the topic of colonilism, it became clear that 'expeditions' is a colonial concept. Therefore, instead of 'expeditions' we use 'explorations'. The visibility of the change instead of deletion intends to make the thought process comprehensible.
The POWER of WEs
(donated with love by Christin Lahr, 16.07.2023)
The Artist Christin Lahr, for 13 years with her long-term project "MAKING GIFTS: THE CAPITAL" artist of the exhibition RECOMMENDED FOR IMITATION! and since the beginning passionate supporter of the

Fund Aesthetics and Sustainability

as a performer of the exponential function, has developed the following idea:
This is NOT a snowball system!
There is nothing to lose, but something to give to win together. We are NOT all sitting in the same boat, but each of us in their own – TOGETHER! Passionate fans and art lovers are on their way. Support the FAeS (Fund Aesthetics and Sustainability), follow the example and join us!
Everyone can become a FAN of the FAeS & ARTLOVER. The task is simple and manageable.
Transfer 1 EUR to the following account:
Circles of Cultures – Forum der Kulturen zu Fragen der Zeit e.V.
IBAN DE12 4306 0967 1247 8474 02
BIC GENODEM1GLS | GLS Gemeinschaftsbank.de
Verwendungszweck: FAN of the FÄN & ARTLOVER – The POWER of WEs, donation
Fold 2 paper boats, copy the text and give both to 2 other persons.
Convince these 2 people to follow your example with all your passion:
Fold 2 paper boats, copy the text, transfer 1 EUR for the FAeS and passionately convince 2 more persons to do the same.
You are welcome to transfer more than 1 EUR and also win more than 2 people. The main thing is to have the PASSION and PERSUASION to convince at least 2 more people to follow. Do the sparks of passion spread from week to week from person to person and go viral, the Fund aesthetics and Sustainability already has a base of about 1 million EUR after about 21 weeks – thanks to the power of the exponential function.
But it could also become more […]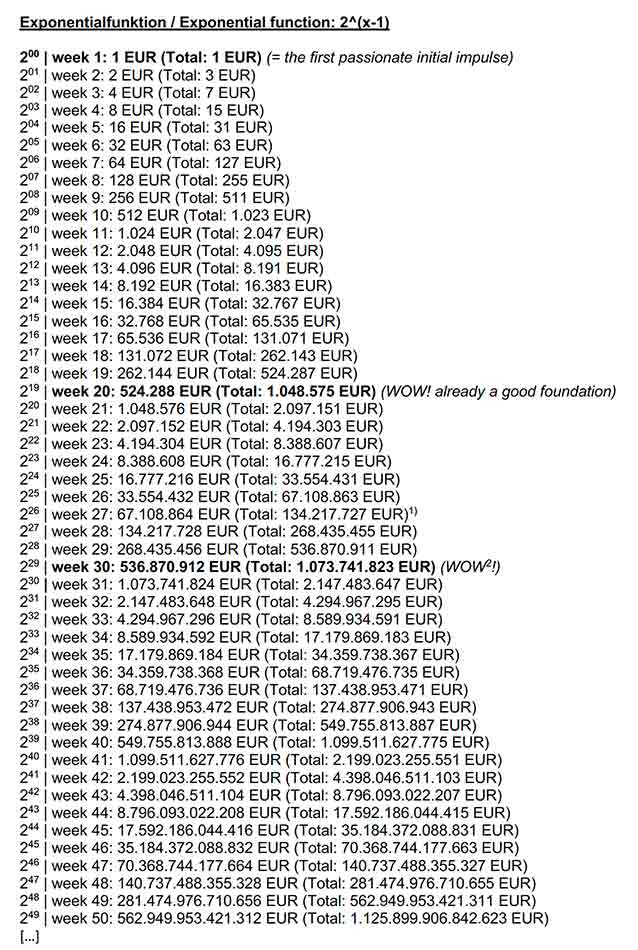 We want to stay grounded and not exaggerate. The number of activatable people in Germany is 83,837,825 people, 8,101,142,130 people worldwide (as of 07/16/2023). Not all of them have income.
THE POWER OF WEs
download .pdf by Christin Lahr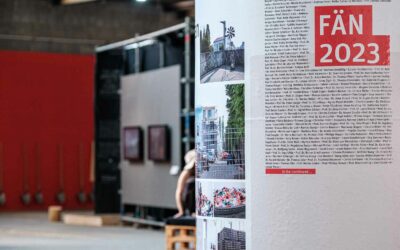 Sun. 16.07.2023 | 12-24 Uhr Foundation for the Fund Aesthetics and Sustainability – FAeS The proceeds from the sale of works from the exhibition, which were made available by the artists for this purpose, will serve as a symbolic foundation for a first pilot project...
13 YEARS | 20 VENUES | 139 ARTISTS