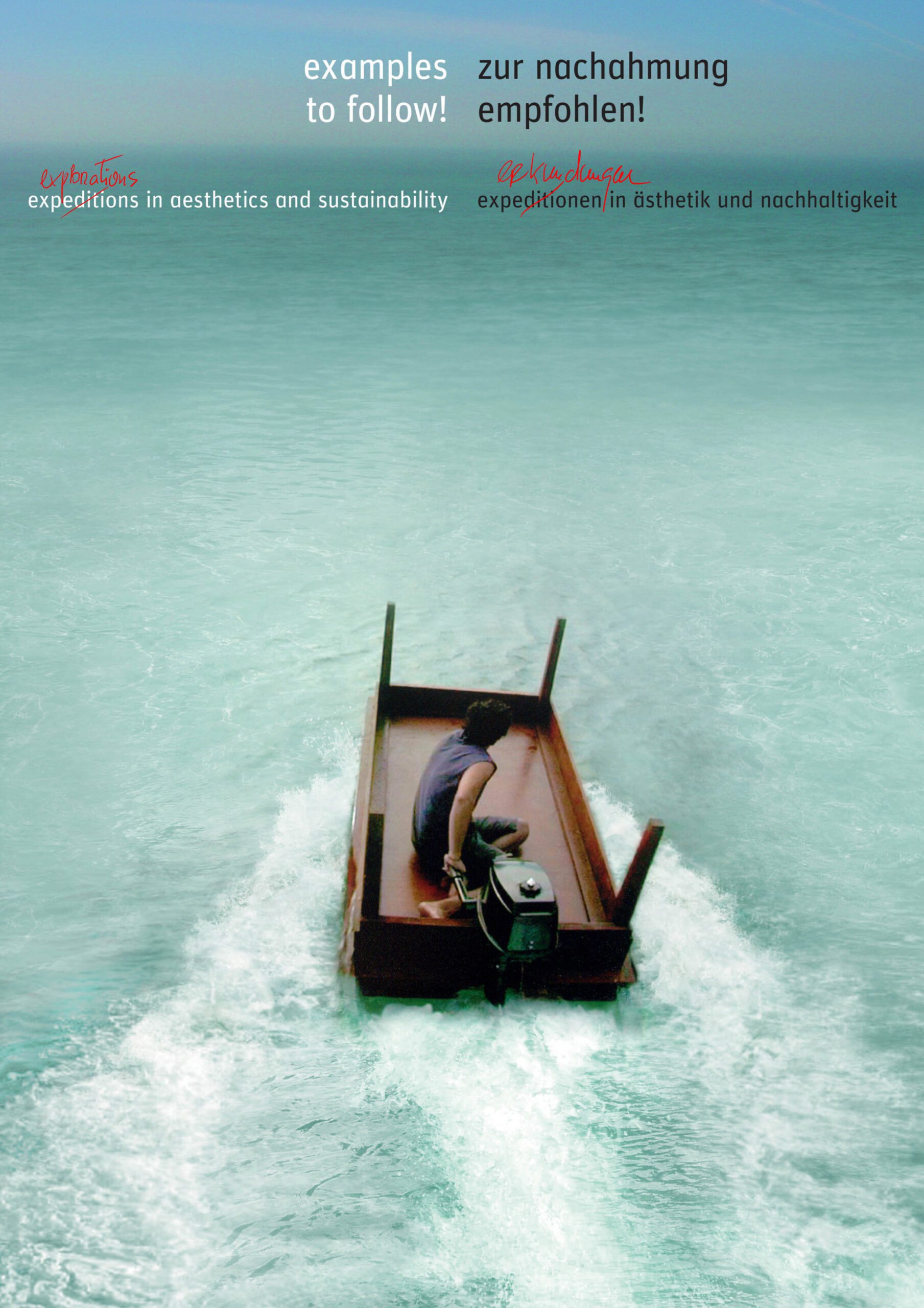 EXAMPLES TO FOLLOW! ETF!
expeditions

¹ explorations in aesthetics and sustainability
Bringing the harvest and the questions home
May 11th 2023, Opening 7 pm
Uferhallen Berlin-Wedding
With a performance installation and a dance performance
May 12th – July 16th 2023
Opening hours Tuesday – Sunday
12-20 h on days without dialogue programme
12-22 h on days with dialogue programme
Tue-Wed-Thu 18-18:30 Dance | music | speech rehearsal pieces as solo or duo
¹ The exhibition started in 2010 with the title EXAMPLES TO FOLLOW! expeditions in aesthetics and sustainability. Sensitized by the social discussion on colonialism, it became clear that expeditions is a colonial concept. Therefore, instead of 'expeditions' we use 'explorations'. The visibility of the change instead of deletion intends to make the thought process comprehensible.