Finale – Berlin 2023
12/0/ – 16/07/2023
Hours: Tuesday – Sunday
12 am – 8 pm on days without dialog program
12 am – 10 pm on days with dialog program
TUE-WED-THU 6–6:30 pm Dance/music/speech rehearsal pieces as solo or duo
Admission free!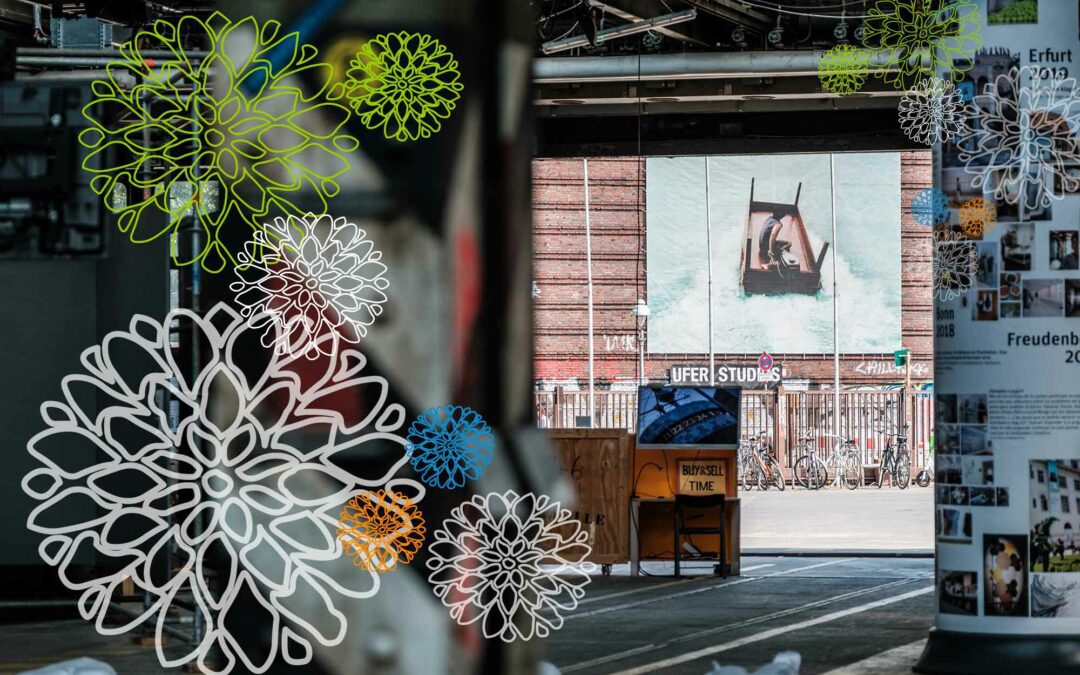 Sunday, 16th of June from 12 pm - 24 am Dear friends, supporters and lovers of ETF! Celebrate both, the end & the kick-off with us Dear friends, supporters and lovers of ETF!These have been...
read more
Solo/Duo – 30 MINUTES OF SOMETHING
INVITATION from 15.5. Until 7/16-23, 6:00pm to 6:30pm Tues-Mi-Thurs at the Uferhallen, a 6 x 6m area, 1 mic with stand, some seating for:
Rehearsal pieces – rehearsal stage – Ufer-Corner for … sound, music, dance, poems, prose, monologue, etudes, insights, impressions, little things that want to get out, have to get out, try, discard, apéro, carte blanche, blind date, aperçu
If you want to fill that 30 minutes, let Fee Dutombé know (fee.dutombe@z-n-e.info) – she will send a timescedule. A smal fee can be offered for this open format.
Welcome!
– Adrienne
Spotlights on ZNE's 13-year series of investigations !
The disregard for ecological issues in all the countries visited
How indispensable (more) time is for the necessary complexity of artistic action
The importance of linking art and science to a tangible expansion of the sensory experience
No ecologically meaningful transformation can be achieved without artistic research, without art
as a method of knowledge
For this kind of art practice, longer, interdisciplinary research and funding periods are crucial
We have also strengthened the perception of ARTivism, the combination of political action with
the means of art, of art as a 'techné' of perception and change, the connection of actionist
research and artistic action.