Ethiopia | Addis Abeba | 2012
08. Venue
04.05.2012 – 24.05.2012
Goethe-Institut and Modern Art Museum/Gebre Kristos Desta Center
Opening May 3rd 2012
Explorations in aesthetics and sustainability, curated by Adriene Goehler, Berlin, shows artistic practices that contribute to the preservation of the planet and aim to influence conscious consumer behavior, are economically profitable and artistic positions in which the boundaries between art, activism and invention dissolve, and the experiences and working methods of environmental initiatives combine with artistic approaches. The international traveling exhibition with over 40 artistic positions first opened in Berlin in 2010. In Addis Ababa, a selection of these expeditions by German and international artists will be presented in dialogue with positions of Ethiopian artists. An event organized by the Goethe-Institut and the Heinrich Böll Foundation in Addis Ababa in cooperation with the German Federal Cultural Foundation and supported by the German Embassy Addis Ababa. The exhibition is on view through May 24, 2012 (Tuesdays through Sundays 10 a.m. to 5 p.m.).
In Ethiopia, 3 Ethiopian artists will complement the exhibition:
Tesfahun Kibru, Helen Zeru and Mulugeta Gebrekidan (in cooperation with Zwischenbericht from Germany)
Artists
Ravi Agarwal (Indien), Jennifer Allora & Guillermo Calzadilla (USA | Kuba), Néle Azevedo (Brasilien), Joseph Beuys (Deutschland), Richard Box (Großbritannien), Ines Doujak (Österreich), Olafur Eliasson (Dänemark), Galerie für Landschaftskunst (Deutschland), Dionisio González (Spanien), Hermann Josef Hack (Deutschland), Cornelia Hesse-Honegger (Schweiz), Tesfahun Kibru (Äthiopien), Folke Köbberling & Martin Kaltwasser (Deutschland), Christian Kuhtz (Deutschland), Till Leeser (Deutschland), Rudolf zur Lippe (Deutschland), Renzo Martens (Niederlande), Manish Nai (Indien), Nana Petzet (Deutschland), Dodi Reifenberg (Israel | Deutschland), Ursula Schulz-Dornburg (Deutschland), Gudrun F. Widlok (Deutschland), Zwischenbericht (Deutschland) and Mulugeta Gebrekidan (Äthiopien), Helen Zeru (Äthiopien)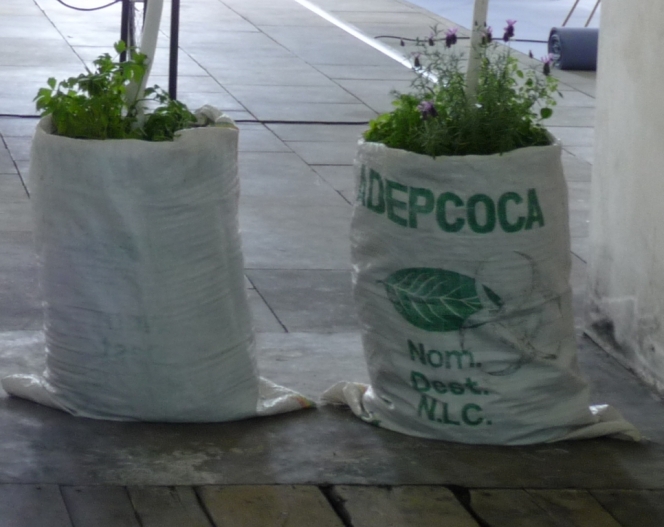 Protect Ethiopia from biopiracy 17.05.2012 – 10:00 am/pm Lecture by Dr. Gemedo Dalle, Institute of...
read more
Testimonials
»I was so amazed to see all this kinds of works they are so stunning each and every thing makes a very deep sence. It really will make us think again about the moves that we are going to make after this.« — Tehetena
»So different and full of Freedom« — Muluken
»I am very happy to see the western installation art. It's good work. Keep it up. Because I want to see not only my countries work but the western art also.« — Manuel
»Love the modern art that you wanted us to explore, I want to see more, hopefully next time we come there will be lot and lots of more modern art to explore!!« —Tigit
»Wow! It's fabulous keep on going and do some great job. Amazing!« — M.
»It's remarkable and beyond what is usual. I and the team came with me have really touched by all things we have visited. It striken our heart and hope will push us one step to think about what we will do best for humanity and the world at large. Thank you for allowing us to come and visit this wonderful work. Thank you our guide (Mulugeta).« — From hope Ethiopia
»Wow what a great Art! It is amazing when we use Art to teach and change the world that is how I find the exhibition, it is inspiring, keep spreading the world and advertise art promote the event so that a lot of people can witness.« — Atosic
»Sustainability issues are not yet digested in our country. So involving the art in transporting the message ist he powerful media. So keep on doing.« — Samuel
»It was so impressing and wonderful. It is also a good lesson for the coming generations and it must be continued.« — Mileker
The Aesthetics of Sustainability – Addis Rumble
The Aesthetics of Sustainability
30.04.2012 , Addis Rumble – Uncovering African Arts
»So what the exhibition in fact does is use art as a mediator between bigger sustainable (scien-tific) ideas and societies (humanities), and thus provide its audiences with new ideas, initiatives, guidelines for action, visions and perspective on how to engage in sustainability on their own.«